I just finished tearing down my WooCommerce store here on Purple Turtle Creative to close my WordPress plugin business.
Originally, my focus was to live off selling premium WordPress plugins. Pippin's Plugins inspired me, and I was infatuated with the idea of developing fantastic products of my own.
Additionally, reading WordPress plugin business success stories on Freemius's blog made me curious. I wanted to set up my own systems to discover what it's like to manage it all. After building custom WooCommerce sites for a few successful companies, I was eager to do the same for myself.
How hard could it be? I was ready to devote every day to building a product, maintaining the systems, and ensuring customer happiness. With my passion for web development, starting my own WordPress plugin business felt like destiny.
New Beginnings (December)
After reading a plethora of informative articles and watching numerous success stories, I submitted my two-week notice in December and resigned from my current WordPress Developer position at a small start-up.
Now I was free to finally build my new business. Thankfully, my previous position consisted mostly of the tasks I had ahead of me. I already had a lot of experience developing custom WooCommerce systems, designing sales pages, and supporting users.
Each month, I documented my accomplishments, challenges, and site statistics as I started my WordPress plugin business. Here's how my journey went…
Strong Foundations (January)
During my first month of this new venture (and year), I definitely had some pep in my step because I:
As you can see, my immediate focus was to set up my new web presence. Additionally, I released a small plugin to understand if this really is something I'd like to pursue in the long-term.
It turned out that I really enjoyed designing, developing, and releasing a useful little plugin like Grouped Content!
If I had a hobby outside of web development, it would definitely be graphic design. I was formally trained and have been practicing graphic design since I was about 13 years old. Of course, I'm married to web development now, but graphic design was certainly my first love. For that, I really enjoyed having a reason to use Photoshop and my Wacom tablet to design the plugin's branding.
This new career path was definitely feeling good, despite occasionally worrying over the lack of income.
Building Greatness (February)
In my second month, I started designing and developing my flagship product, Completionist. My stress about money drastically decreased as I was finally creating a premium product.
I was so happy to finally just focus on building valuable software each day. Furthermore, my WordPress plugin business was increasingly closer to becoming a reality.
Setting Up Shop (March)
Moving right along, the third month into starting my business was dedicated to building the WooCommerce infrastructure and customer experience. As I prepared to sell my MVP (minimum viable product), I became thrilled to soon support users and see happy customers.
After establishing the eCommerce systems, I had a lot of writing to do. I wrote plugin documentation, sales pages, social media announcements, and even recorded a couple of walk-through videos. Then I designed brand elements and finally determined pricing. Purple Turtle Creative was all set to warmly welcome new users!
Being a month ahead of my estimate, it was incredibly rewarding to see how rapidly I progressed. Not being employed was already paying off in experience alone, though I was eager to start seeing actual income again.
Initial Product Launch (April)
On April 18th, I announced the release of my product in the Asana community forums. My WordPress plugin business was officially launched.
Finally being able to rest, I felt incredibly burnt out. The worst part was that I could never let myself rest or take a break because I always knew how much more needed to get done. I had only developed the MVP, and it felt like my efforts would never end as I kept noting future development ideas.
A few days after announcing my plugin's release, I was definitely getting traffic and recognition, but no orders were coming in. This worsened my restlessness. I thought, "Ahh, I expected as much because it's merely an MVP. I just need to implement more features!"
When I considered how much money I was missing out on by doing this instead of just getting a day job, it made me even more impatient. The more time I invest into this business with no profit, the more I'll need to make a return on it. For such a niche plugin, too, I quickly became anxious to see it succeed.
Burnout, Loneliness, & Doomsday (May–June)
Through May and June, I was starting to crash and burn as the world around me did the same.
Protests, riots, conspiracy theories, economic depression, politics, and mass infection was all I could think about. Every single inch of media was covered in outrage and fear over COVID-19 and the death of George Floyd. These were dark times, and my mental exhaustion was only worsening because of it.
With all the noise constantly in my head, I started wanting to remove stress I could at least control: my WordPress plugin business. Comparing the pros and cons of the business against a day job made a regular 9–5 position seem more appealing.
I was lonely, craving feedback, missing collaboration, worried about income, and failing to relax. Furthermore, I quickly realized how much I dislike doing sales and marketing… Blegh!
The way I saw it, a day job would fix all of these stressors for me, pay me well, and let me focus purely on developing code. It would be all I wanted!
WordPress Plugin Business Burdens (July)
At the beginning of July, my interest in getting a day job had grown. I even created an account on LeetCode to start preparing for job interviews! You know… just in case a great opportunity were to come up. It's not that I was actively looking, but I would sometimes peruse LinkedIn job postings. I even flipped my profile to "open to work".
Comparing the benefits and drawbacks of a day job to those of maintaining my plugin business convinced me even further, too. Now that I had worked on my own plugin product for several months, I knew better what the business entailed. That is, it was not as appealing as I originally expected.
It's not just dev.
My goal was to just work on designing and developing great software that I could own and be proud of. At first, working on the marketing, webpage designs, and documentation was a nice break from grinding on development. After a while, though, it was annoying that I couldn't just code. Adding new features or improving existing ones required me to edit the documentation and sales pages… Ugh…
It's never done.
I also struggled to enjoy what I built because I constantly knew what was not yet built. Having all these other tasks to do only made it take longer to further the product's development, too. It was slow to progress and felt like I would never have a finished product to simply support. Additionally, it made me want to rush development which I cannot tolerate. Rushing work cheapens my passion for the craft and degrades the business endeavor into just another day job.
It's too much work.
Constantly thinking about everything I had to do even without users to support really halted my plans to promote my product. Working alone to start my WordPress plugin business was simply too much. Originally, I felt excited to practice all these new skills, but it was eventually a real burden and distraction from my passion for development. Yes, you can do everything—just not all at once within a reasonable timeframe. It becomes a real drag and feels impossible to keep users engaged.
It's uncertain.
Realizing all these burdens, it got to the point where I was actually worrying each day that an order would suddenly come in. What if I had only a few conversions? Now I'd need to support those few users on top of a day job because a few purchases at $79 are certainly not enough to live for even a week.
By the end of the month, I had landed an amazing WordPress Developer position with a well-known organization. I also completed all 31 days of the July LeetCoding Challenge!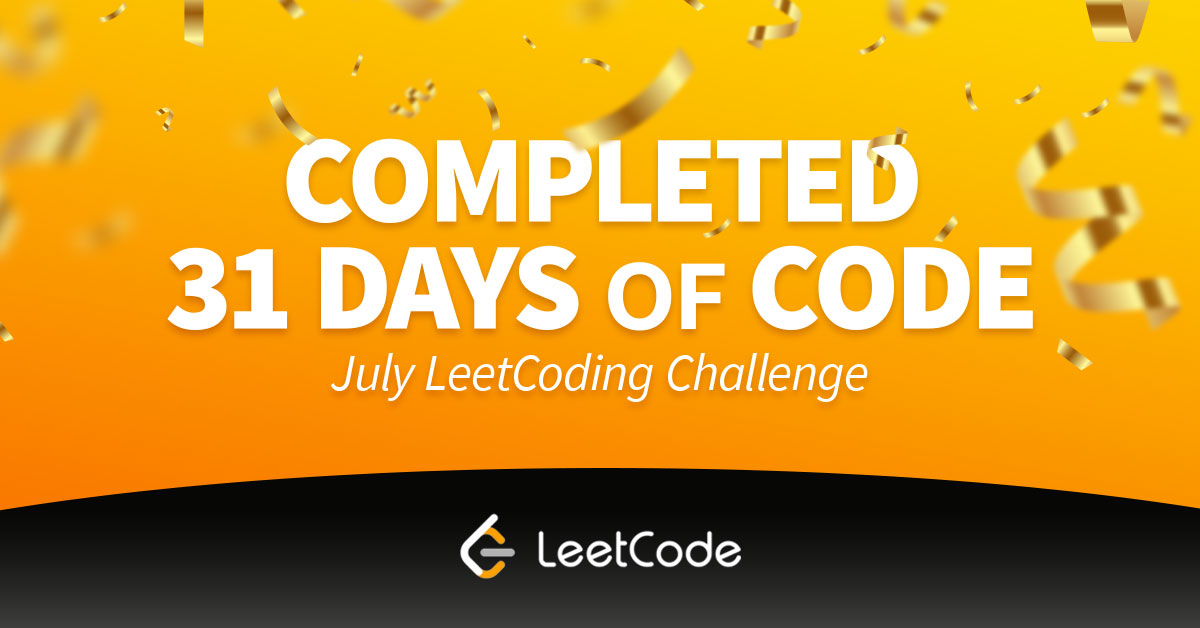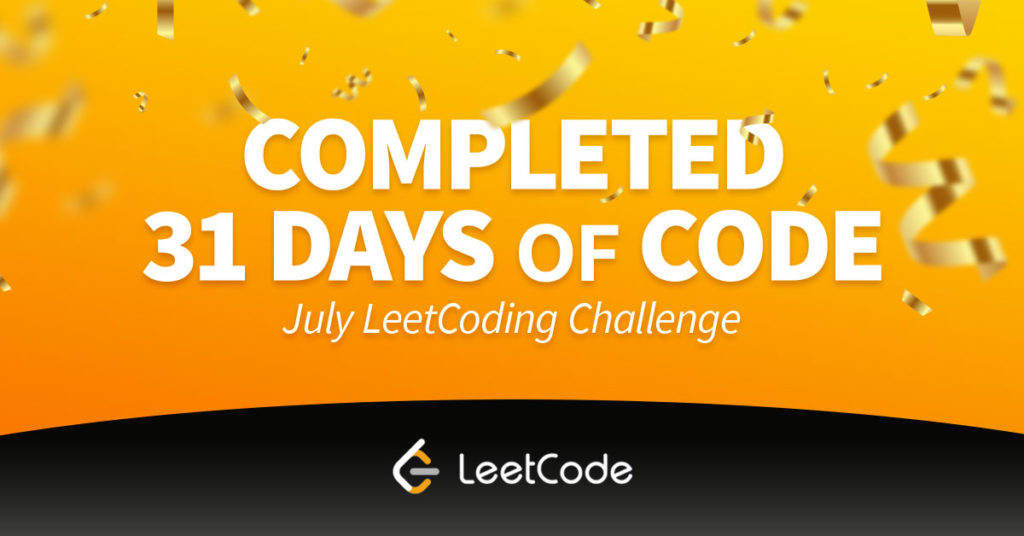 New Opportunities (August–September)
While settling into my new job throughout August, I still spent all my free time working on my WordPress plugin business. My favorite feature was close to release, and I condensed the plugin licensing terms to simplify the business.
On September 9th, I released the new feature and quickly landed a client project shortly after. Enjoying my new day job and side project, I remembered how much I enjoy collaborating with others. Having a few clients seemed to satisfy me more than having a bunch of customers.
With all of my current responsibilities making good money and purely consisting of my passion for development, I had no spare time to support users and progress the product. It was increasingly obvious that running a WordPress plugin business was not what I had hoped.
Closing Shop (October)
Feeling I had built a useful plugin, I didn't want to take my product down for sale. As my client project came to a close in mid-October, I revisited my licensing terms. There should be some way to position the business to let me feel excited about actually selling my product, right?
I realized my greatest discomfort was that I included 1 year of support and updates. All the other great plugins on the market offered that, so I originally chose to follow suit in order to meet customer expectations. Regardless, I removed those benefits. Instead, I wrote that I was unable to guarantee support services but would do my best to help.
A few days passed, yet my updated terms and conditions still didn't comfort me. Each day, I dreaded the thought of someone actually stumbling upon my product and submitting an order. It didn't feel great to be offering such subpar service, and I know that my own perfectionism would cause me to devote myself to any and every customer, despite my terms specifically not guaranteeing it.
On October 25th, I tore down my shop.
All WooCommerce plugins, extensions, store data, shop pages, and products were removed from Purple Turtle Creative. Completionist became available by request only. No shopping cart. No fancy customer portal.
It was a bittersweet operation, but I finally felt free again.
Life Goes On (November, Present)
The year 2020 may not be great for most of us, but I'm extremely grateful for trying something that I thought would fulfill me. I believe everyone should take time to go for their dreams—even if it doesn't work out.
At my previous job, before building my WordPress plugin business, I would be increasingly distracted by my fascination with starting my own business. It was dire to try it out so that I could finally know if it was the better path for me. Turned out it wasn't, and landing a better day job was all I needed to be fulfilled and comfortable.
If you're ever curious about a new life experience, definitely do everything you can to work at it and discover what it'd really be like to live that way. Dwelling on it each day will only distract you from your current role, making you perform poorly, feel miserable, and have regrets.
So do it. Just do it. Address your dreams. Go for it. Try it out and discover more about yourself. You won't know until you try, and you're only wasting time by wondering.
I have not failed. I've just found 10,000 ways that won't work.

Thomas Edison