Completionist Pro
Premium features are coming soon to Completionist!
Completionist Pro will offer advanced features so you can create client portals on your WordPress website. You'll be able to easily connect Asana projects to WordPress users within your own WordPress website and site domain.
Thank you for all of your support!
Request Features & Enhancements
I value and encourage your feedback! Please let me know what features you'd like to see added or enhanced in the Completionist plugin for WordPress. I'm actively recording and triaging user requests in my development queue.
I'm focused on building a great product that you can enjoy at an incredible discount when compared to custom development. It'd be great to hear your use case and how I can help you integrate Asana with WordPress.
I look forward to hearing from you!
Become a Feature Sponsor
As a Feature Sponsor of Completionist Pro, you can gain access to the following exclusive benefits:
Your Needs
Collaborate with the developer to ensure Completionist Pro offers the features you need to connect Asana with WordPress.
Early Access
Use Completionist Pro once your sponsored feature is ready PLUS receive free updates throughout this time!
Promotion
Be featured throughout Purple Turtle Creative's content as a valued Feature Sponsor of the Completionist Pro plugin.
Please contact Michelle to learn more about this offer!
Sponsored Features
Thank you to the following Feature Sponsors for contributing to the Completionist Pro WordPress plugin!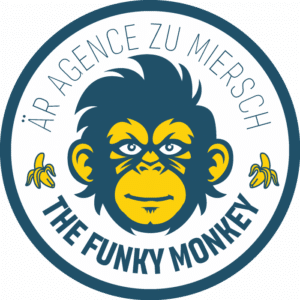 Calendar Layout for Project Embeds
The Funky Monkey is a Luxembourg-based boutique agency with an expertise in web design and digital marketing.
They wanted an easier way to share the social media post schedule with their clients, so they requested Calendar layout support for Asana project embeds on their WordPress website.
Collaborating with The Funky Monkey also led to including support for rich media in Asana task descriptions, media attachments on Asana tasks, custom CSS opportunities, custom JavaScript hooks, excluding Asana project sections, and displaying tags on Asana tasks!